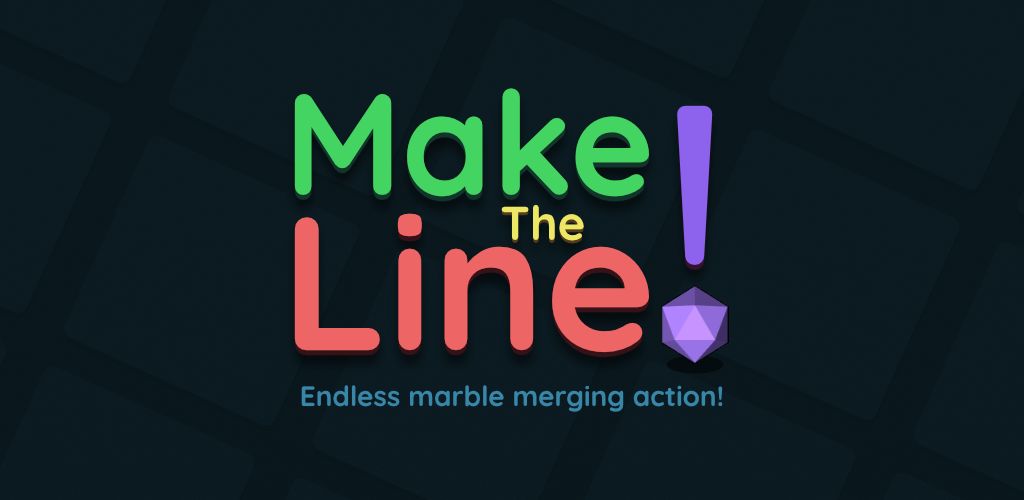 Make The Line!
A downloadable game for Android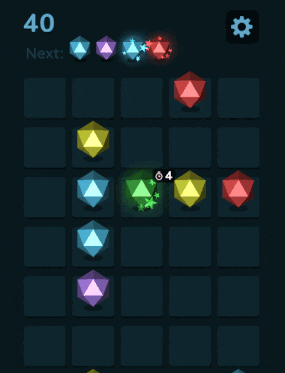 Make the Line! is a simple to learn yet complex to master puzzle game. In this game you move marbles to build straight lines (horizontal, vertical or diagonal). You score points when 4 or more marbles of the same color form a line. It is that simple!
How high score you can get? Can you reach 1 million points?
Support
This game contains ads, but they are neither interrupting the gameplay, nor obscure the game view. If you choose to support the game and watch them, you will get a small bonus!
Or if you really want, I will be grateful if you choose to support on itch.io!
Rules
There are 5 marble colors.
You move marbles, by selecting a marble you want to move, and tapping on a green tile to confirm the destination (if available).
You score points when 4 or more marbles are connected in a line (vertical, horizontal or diagonal). Note that one marble can be used in more than one line.
The longer the line, the more points you get!
On each turn 2 new marbles will appear on the board (except when special marbles are collected, see below).
You can see colors of the marbles that will next above the board.
There are special marbles marbles with additional bonuses:

when lined up, line score is multiplied by x10
on the next turn, less marbles will spawn

Bonus on special marbles expire after a few turns (see turn indicator).
Installation
To install the game just follow this link to Google Play store or download one of the APKs from this page (please select appropriate CPU architecture).
iOS version?
I do not own a Mac so I cannot publish games on App Store. Let me know if you would like to play it on iPhone.
Developed by
Dawid Fatyga - Design, graphics, programming
Mateusz Janik - Music, sound (YouTube channel, Twitter)
Download
Click download now to get access to the following files:
Make the Line!.arm64-v8a.apk
16 MB
Make the Line!.armeabi-v7a.apk
16 MB
Also available on